You've probably heard the word "Agile" mentioned a lot when people talk about project management. If you're not familiar with it, you're probably asking yourself "what is Agile?" on a regular basis!
Agile is a project management methodology. In the past 10 years, it has become one of the most widely-used methodologies available, and its rise in popularity looks set to continue.
Let's take a look at the history and key characteristics of an Agile approach to project management.

What is Agile? Origins
Where did Agile Project Management come from?
Agile originated in the software development sector, which has always had a need for an adaptable approach to running projects.
Although iterative forms of software development project management have been in action since the late 1950s, Agile in its present form really came into being in 2001 with the Agile Manifesto.
In both 2000 and 2001, a focused group of software developers met to come up with a smarter, more responsive way to handle projects. In 2001, they published the Agile Manifesto.
What is Agile? Values & Principles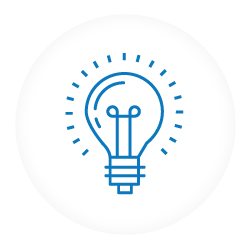 The Agile Manifesto outlines the 4 Values and 12 Principles at the core of Agile projects. These values and principles act like anchor points for Agile project managers, keeping them focused on what is truly important for a successful Agile project.
It's important to note that the word "software" appears throughout these values and principles. This doesn't mean that they only apply to software development teams. Agile is a great way to manage projects in all sectors (see below).

The 4 Values of Agile
Individuals and interactions over processes and tools.
Working software over comprehensive documentation.
Customer collaboration over contract negotiation.
Responding to change over following a plan.
The 12 Principles of Agile
Customer satisfaction as the highest priority.
Welcome changing requirements.
Deliver working software often.
Daily cooperation between developers and business personnel.
Build projects around motivated individuals.
Emphasis on face-to-face conversation as the most efficient way to communicate.
Working software as the key metric of progress.
Sustainable development – the ability to maintain a pace indefinitely.
Always focusing on good design and technical excellence.
Keeping things simple is key for Agile.
Self-organising teams create the best work.
Regular reflection and self-evaluation by teams enables better work in future.
Agile Outside Software Development
Although Agile began with software engineers, in response to needs outlined for software development project work, its values and principles can be applied to almost any project, large or small.
Today, Agile is used in all business and industry sectors, in small businesses and large organisations.

What Is Agile? Is it Right for Your Project or Business?
Let's take a look at some of the key attributes of Agile to determine how it could fit into your future projects and business ethos.
Responsive

Agile is welcoming of change. It's a methodology designed to handle projects with changing or difficult to define criteria. If you work in an environment where a project is subject to regular change, Agile could help you respond to these changes with ease.

Team-Centric

Agile is based around motivated, self-starting teams. Its values and principles support and rely on teams that drive continuous improvement and productivity.

Collaborative

Agile encourages frequent communication and collaboration to create the most effective processes for project success.

Value-Driven

Early and frequent value delivery is key for an Agile project. If your projects would benefit from this style of value delivery, Agile could help you reach this goal.
Talk to Us about Agile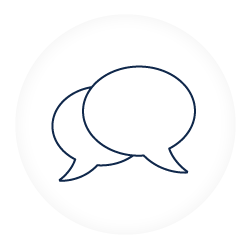 If you think Agile is the next logical step for your team, or for your career, we would be happy to advise on your next steps.
Contact us online by asking a quick question, or call us on Freephone 1800 910 810 or 01 961 0700.