Learn About Agile Training for Your Team
In-house training is a great option for any organisation seeking to introduce Agile project management.
If you want to begin introducing an Agile approach to project management or train a project team in Agile techniques, we recommend an in-house training approach.

What is "In-House" Agile Training?
"In-house" – often called "on-site" or "in-company" training – is a customised and flexible approach to Agile training.
We deliver training an Agile training programme exclusively to your team. You choose the dates and delivery style that suit your business best. It's a convenient way to work high-impact training into your schedule.

Benefits of In-House Agile Training for Your Team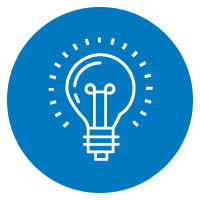 Convenience
In-house training is an excellent way to train an entire team or department at once.
Our online live virtual classroom makes it easy for teams to connect when working remotely.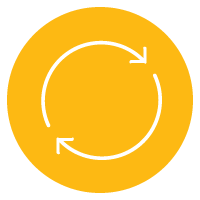 Flexibility
You're choosing dates that suit your schedule, rather than trying to work around public course dates.
This allows minimum disruption to your team's productivity levels.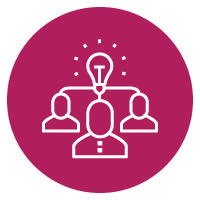 Consistency
Running in-house training ensures that each member of your project team gets exactly the same standard of training.
A consistent Agile skill-set across each team member will support smooth-running, efficient Agile projects.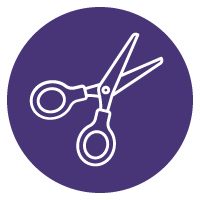 Tailoring
In-house Agile training leads to a high level of knowledge retention.
We can customise the content of the programme to incorporate projects relevant to your business. We can also address challenges and goals specific to your team.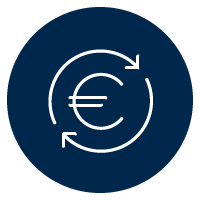 Value
Our in-house pricing is structured to make it a truly cost-effective way to train and certify your project managers in Agile project management.

How Does In-House Agile Training Work?
Step 1: Agile Training Consultation
Begin by getting in touch with us to discuss your in-house training needs. You can do this either online by clicking "Get a Quote" or "Ask A Question". You can also call us on Freephone 1800 910 810 or 01 861 0700.
Our training consultants are available by phone during office hours (Monday – Thursday, 9.00am – 5.30pm, Friday, 9.00am – 5.00pm).

Step 2: Tailoring and Scheduling
Once we have evaluated your goals and key requirements, we will provide you with a tailored proposal for your team's Agile training.
We will also work with you to find dates that work best for delivering training.

Step 3: Training Delivery
Our live virtual classroom format enables your team to connect to real-time training online, from wherever they are working.
Our experienced Agile trainers deliver engaging, interactive sessions in real time. Group discussions and exercises help to keep participants focused throughout.

Step 4: Study & Certification (where relevant)
Many of our Agile in-house programmes lead to international certification. If you're choosing this option, there will be a study and exam preparation period for each participant after the training course.


What Agile In-House Training Options are Available?
We offer 6 in-house training options, 3 concentrating on Agile and 3 devoted to training and certification in Scrum team roles.
Scrum is a team-focused form of Agile. Many teams choose to train and certify in both Agile and Scrum in order to combine the 2 approaches.

Agile Programmes
This is an excellent way to begin familiarising your team with the principles of Agile and how it can be used in your business. A practical workshop, without exam or certification.

This is the right choice for teams who wish to gain a solid understanding of Agile and achieve an international standard of certification.

Our PMI-ACP® Exam Preparation course is for teams with experience in Agile or another form of phased or iterative project management. It's an intensive, 3-day exam preparation course, helping your team prepare to achieve this respected Project Management Institute (PMI)® credential.
Scrum Programmes
Many of our clients choose to run all 3 of these workshops to form a solid and certified Scrum team.
Scrum Masters oversee the application of Scrum processes in a project. They create a positive working environment for the Scrum team.

Scrum Product Owners are key stakeholders in a Scrum project. They continually prioritise requirements of a Scrum project, and act as the voice of the customer.

Scrum Developers are other Scrum team members. These are the people who will create the project deliverables using Scrum processes.
Get Started Today
We will be happy to advise on the right fit for your team's Agile training. Get in touch with us to discuss the best next steps for your business' project management development.