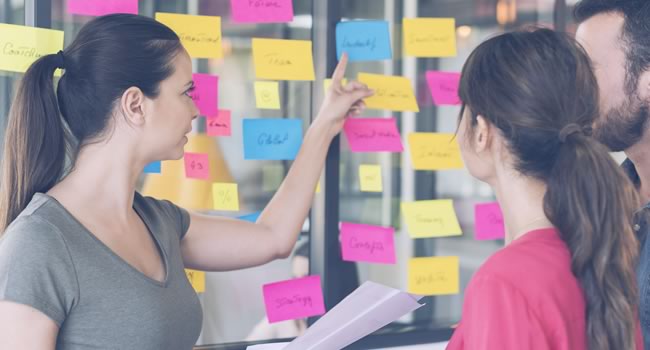 A Complete Agile Solution
This Agile Certification Course incorporates a full solution for your path to Agile Master Certification (SAMCTM), with no additional costs.
We include 180-day access to online training, online course materials (including PDF textbook, "A Guide to the Scrum Body of Knowledge – SBOKTM Guide"), and both your exam and certification fees.
Delivery Styles
This Agile Certification Course runs as both self-led, online training, and live virtual courses. It is also available for in-house, team training.
Self-led, online training is available to begin on demand. Live virtual training is also online. It has scheduled dates you can join for real-time, trainer-led sessions.
Learn more about each of our training delivery styles in the "Joining & Exam" and "For Your Team" tabs below.
Who is this Agile Certification Course designed for?
No experience is needed for this course and exam, so it's an excellent choice for anyone who wants to gain a solid understanding of the Agile methodology.
Agile is used in so many different kinds of businesses, and an Agile qualification is extremely useful for any project manager.
Course Benefits
Course Format
Joining & Exam
For Your Team
Certification with Credibility

You're in Good Company
Trusted for Agile training by multi-national organisations from a broad spectrum of industries.