About Agile Training: Our Purpose
AgileTraining.ie is a part of Professional Development dedicated to providing clear and easy-to-access information about Agile training and certification.
Agile project management has grown rapidly in popularity in recent years. This growth shows no signs of slowing down any time soon. In response to this popularity, we saw a need to provide a platform for Agile knowledge. We decided this platform should also focus on the Agile training and certification options we provide.
For 32 years, Professional Development has been delivering high-quality project management training and management courses. We always seek to evolve and stay current in the methods we use and the training we deliver.
When Agile emerged as a fresh approach to managing projects, we incorporated it to our mainstream courses immediately. Since then, it has become one of our busiest training areas.
About Agile Training: Our Values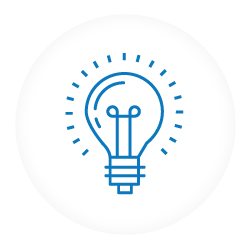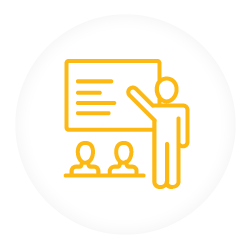 Agile Training
Our approach to Agile training is focused and effective. We provide short courses that fit easily into your schedule, helping you to acquire new Agile skills and achieve certification. Learn more about our training options below.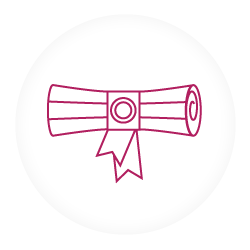 Agile Certification
Choosing an Agile certification with credibility is important. The certifications we offer are both international and respected by employers on a global scale.

About Agile Training: Our Courses and Certifications
We offer Agile training and certification for both public (open) courses and in-house (in-company) training. No experience is needed for almost all of our Scrum and Agile training courses. Our goal is to make achieving Agile skills and certification accessible to all.
Here's a brief overview of each course we offer. You can click on the course name to get more details. You'll also be able to instantly view and download a PDF brochure once on the course page.

Public Agile Courses
In-House Agile Courses
All of the courses above are available for in-house training, where we deliver a tailored training programme to your team.
The two courses listed below are exclusively available for in-house training.
This workshop is a great way to introduce Agile project management to your team.

This exam preparation course is the only Agile training we offer that requires some experience.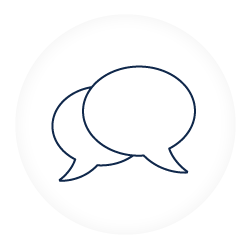 Talk to Us
We would love to hear from you if you have any Agile questions. You can reach our training consultants either by phone or by asking a question online. Call us on Freephone 1800 910 810, or click below to ask your question.
We will get back to you with the answers you need, or offer guidance on the next steps for your training.

Across The Internet
You can find us across the web on plenty of platforms. Here are a few you can check out: