Why Choose Agile?
Are you thinking about getting involved with Agile project management?
Agile project managers are high in demand across all sectors, so it's a wise career move. Businesses everywhere are seeing the benefits of Agile, a fresh and adaptable approach to managing their projects.
If you're considering Agile for your career or business, take a look at these 8 excellent benefits of Agile.
8 Benefits of Agile Project Management
There are so many advantages you'll gain by using Agile in your project work. Here, we have highlighted our top 8 benefits of Agile.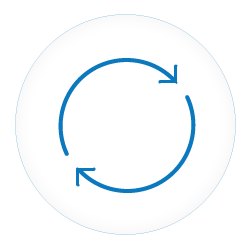 1. Responsive
Adaptability is a defining characteristic of an Agile approach to projects. Agile is designed to handle and even welcome change.
The whole methodology is built for projects with continually changing requirements. It's a great choice for anyone with evolving or difficult to define project criteria.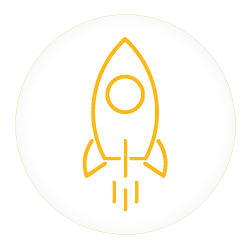 2. Sustainable
Agile is also set up for continuous momentum. One of the 12 principles of Agile is that the pace must be sustainable. This is a much more reliable approach than spurts of intense productivity followed by burnout.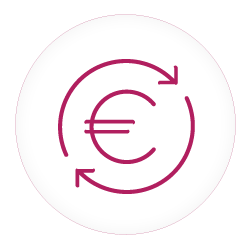 3. Value
Agile projects deliver value early and frequently throughout the lifecycle of a project. Customer satisfaction is the top priority of an Agile project, and early and regular value delivery ensures this. It also promotes higher quality and a more tightly prioritised project overall.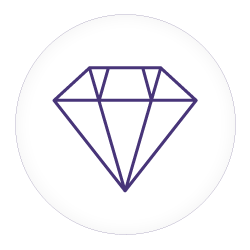 4. Quality
Every element of Agile project management contributes to a higher level of quality. Teams communicate continuously and priorities are reviewed regularly. Simplicity is emphasised at all times and project teams are supported in every way.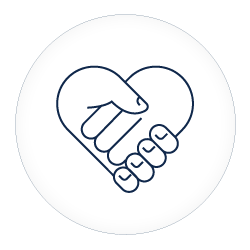 5. Greater Control
Through the regular review and re-prioritisation prompted by an Agile approach, you'll retain a greater level of control over your project budget and scope.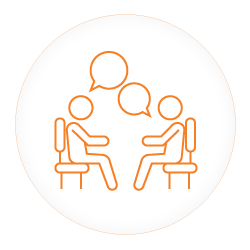 6. Stakeholder Engagement
With customer satisfaction as such a core priority, regular contact with project stakeholders is standard during an Agile project. A greater level of stakeholder engagement keeps everyone involved on the same page, and ensures that priorities stay relevant.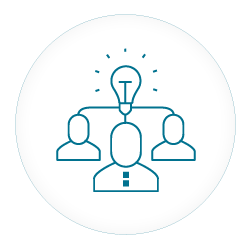 7. Collaboration
Agile project teams communicate continuously, preferably with face-to-face conversations. This frequent and clear interaction encourages the sharing of ideas, solutions, and better ways to do things. Obstacles are overcome faster and miscommunication is minimised.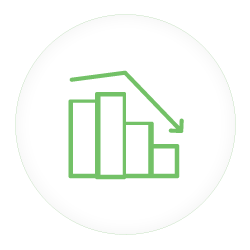 8. Lower Risk
All of these benefits contribute to a lower level of risk with Agile projects. You'll gain greater visibility on the progress of the project and spot any potential obstacles in time to resolve and refocus.

Getting Agile Skills
If you could gain from the benefits listed above, why not look into getting Agile trained and certified?
Agile Training for Individuals

Our most popular options are our Agile Foundation Course, Agile Certification Training and Scrum Master Certified Course.

These courses run all year-round as live virtual classroom training (online). They are public courses, available for anyone to attend.

Agile for Teams

We also offer Agile training solutions for teams. This includes practical workshops and options for international certifications.

Our certification options range from respected global certifications for those who are new to Agile, and exam preparation for a prestigious Project Management Institute (PMI)® credential.

This style of training is called "in-house" or "in-company" training. We deliver training to your team, either online or at your location. You'll gain the advantage of customised content with this kind of training. We can tailor the content to revolve around the kind of projects your team work with.
Talk to Us
Get in touch with us to discuss the right option for your needs. We will be happy to advise you on what training option will benefit your team, your business, or your career.
Call our training consultants on Freephone 1800 910 810 or 01 861 0700. You can reach us by phone Monday – Thursday, 9.00am – 5.30pm and Friday, 9.00am – 5.00pm.
Alternatively, you can ask us a question online anytime. We'll get back to you with the information you need.